Cycling is a very interesting sport which in the professional world, can see athletes competing over a longer period of time, for a single race even. These athletes have left their mark on the world, and some of them are still important, to this day.
Athletes who change a sport and have it directed elsewhere are always iconic to an extent. Cycling has its own set of elite athletes who changed the sport. Here they are, in no particular order.
Lance Armstrong – The Caught One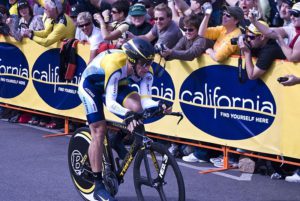 Doping crusades were not strange in the world of cycling.
Lance Armstrong was ridiculously famous during the 2000s when he won 7 grand tours. The grand tours are the most prestigious races in road cycling. His victories were impressive on more than one account, particularly his speed during the mountain stages, when elevation gain is killing you.
Yet, he was caught for doping and all of his titles were stripped away from him. His example is of an athlete caught and showed the world of cycling that it was not and probably still is not the "clean" sport that everybody wants it to be (like most sports).
Eddy Merckx – Wins Galore
Eddy Merckx raced in the 60s and 70s and he won 11 grand tours. He always placed in the top 10 in whichever grand tour he raced in and he raced in 17 of them. He was nicknamed the Cannibal, because he literally ate, or in more normal terms, won so hard over his opponents. His influence on the world of cycling is showing what an athlete can do and for how long they can do it. He is a legend in the world of cycling.
Gino Bartali – Winner and War Hero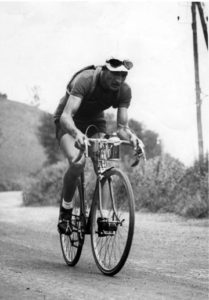 Gino Bartali raced in the 30s, 40s and 50s. He won the Tour de France two times. This would not be really that important if it weren't 10 years apart. He won his first one in 1938 and his second one in 1948. He has also been the winner of the Giro d'Italia three times.
His racing, while also legendary, is just a part of the legend that is Bartali.
Bartali was using his training and cycling during World War II to help Jews who were prosecuted. He helped families, one of them was even hiding in his cellar for a time. He was also a messenger, carrying intelligence to the resistance on his bicycle. One might say he was doing undercover work by being himself.
Beryl Burton – Competitiveness and Love
Beryl Burton raced in the 50s, 60s and 70s. She raced for so long that she was eventually beaten by her own daughter in a race in the 70s. She did not want to shake her hand at the winner's podium, mostly due to being sour about not winning.
She is famous for always being an amateur racer, refusing multiple teams and never going professional. She has plenty of titles, 7 world titles among them.
Cycling has so many great athletes that choosing just a couple important ones is impossible. These ones made the cut this time. There are so many more great cyclists, the list never being final.