Traveling a country often requires one to get as much information about the country as they can. Whether by asking locals or looking things up online, you should gather as much information as possible before you travel to a country.
Traveling by bicycle takes even more effort. One needs to be informed about that country's traffic laws regarding bicycles, as well as where one can sleep and whether camping is allowed.
What if you wanted to travel to a huge country like the United States? Well, in that case, here are the tips and tricks you could use.
Choosing the Right Route – The Routes Matter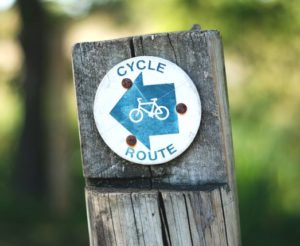 The US has plenty of established routes for cyclists. The TransAmerica route is the oldest and the one you should look at if you want to travel the entirety of the country. There are routes which take you only through the northern part of the country as well as the southern part. TransAmerica Trail is the off road version of the TransAmerica route, but that one is much more difficult and not for the faint of heart or muscles or lungs or preparation.
All in all, the US has plenty of great bicycle routes traveled by many cyclists and you should have no trouble finding the right maps for you.
The Weather – The US Has Many Climate Zones
This is where the US is trickier to some other countries, particularly the smaller ones. Given that the US has a stark difference between the northern, southern and central parts of the country, climate wise, you should be ready for anything. Depending on the month and part of the country you choose, you may need shorts but also a winter jacket. Plan ahead, knowing that the climate will change from state to state, even more so if you move north to south and vice versa.
Be Safe in Traffic – It is a Serious Matter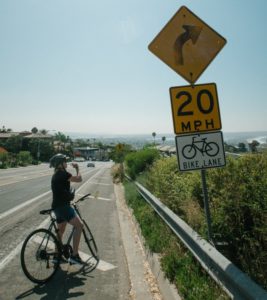 Being safe in traffic is so much more difficult compared to being safe in the wilderness. Bears won't care about you, nor other animals, but a truck or speeding car will hit you if they cannot see you.
Wearing a helmet is mandatory and best for your safety. Be sure that people can see you, use reflective gear wherever possible and have signal lights at the ready as soon as the sun goes down.
You should know what you are doing in traffic so please, for your own safety, learn the traffic rules and how you should behave as a cyclist, but also in a way that is safest for you. Consider a helmet mirror or something similar, that will help you see behind you. Just like in cars or on motorbikes, an occasional look at the rear view mirror can save you.
Talk With People and Make Friends
A long trip through an entire country will take you through some pretty small places. You can use that to your advantage by simply socializing and meeting new people. The trip is as worth as the experiences you get along the way. Almost all long cycling trips end up with the cyclist being hosted by someone, who gives them a bed and shower for free, often food as well. This is normal and is something you should appreciate when it happens to you while traveling the US.
Appreciate the people you meet as well as their hospitality and you will make new friends and new memories.
Traveling the US by bicycle can seem like a scary undertaking, but with the right preparation and a good attitude, you can make it a pleasant ride. It will get bumpy at one point or another but being prepared is more than half the journey.