When faced with a new challenge, we tend to find a way to overcome it. Sometimes, it is better to do things on our own and get the satisfaction of a job well done, as well as earn money on the way. Establishing your own business can be scary for those who have never dabbled in businesses.
But, if you know bicycles and are familiar with your location and its surroundings, why not start a bike touring business? But how? Here are some steps you should take to make sure your business goes the right way, towards profit.
Get the Legal Information for Opening a Bike Touring Business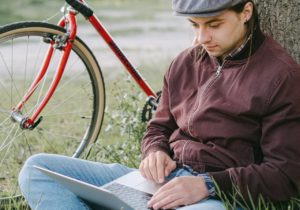 There are likely no special requirements for a bicycle touring business, but there are requirements for opening a business which has to do with tourism.
Depending on the country you are in, you should contact local professionals, or use the internet, to find out what you need to legally open a touring business.
Once you know what you need, you can start gathering the paperwork and preparing for the actual business, and not just the formalities.
Find a Great Location for a Business Front
The city center would be a great location for almost any business, but the rent prices over there will be the highest, as it often is with any city. Something close to the city center, maybe a little hidden from the most popular streets, will get you a much better price.
Yet, you still need to set it up properly, with maps and bicycles up front, so that customers can see that you mean business. You should also consider having advertisements and pointers around, which will literally point customers in your direction (which is important if you are in an alley instead of a boulevard or avenue).
Choose the Right Bicycles for the Job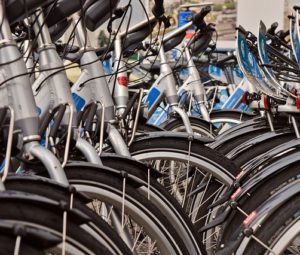 Now, a bike touring business can mean seeing city sights, going around the city on road bikes, or even going off-road if there are more adventurous and fitter tourists around. Depending on your direction of touring, you should get the right bicycles.
City bikes are great for going around town, and e-bikes are even better. E-bikes can accommodate the less fit and heavier people, who still want to pedal and see the world using their own energy (partly). Consider tandem bicycles or pedicabs, where your tour guide will drive people around, but using a bicycle. This also works well for families, with the parents pedalling and driving their children around.
Find the Right Guides – They Should be Certified
Any good cyclist will not do. Your tour guides should be certified for their job and also fit to an extent. If you have off-road tours, then that tour guide should be fitter than the rest, as well as more experienced in cycling.
The guides should also be friendly and know their way around your location, whether inside or outside the city.
Marketing – Another Modern Essential
You might not want to, but marketing makes or breaks a company (as well as good services or products). Find a way to advertise your business, whether locally or online, and it should be booming with new tourists.
Having a cycling business can be great, particularly if you take part in the touring side of things, whether by organizing tours or actually being a tour guide. With these tips, you can now consider opening your own bike touring business.