Cycling is a popular activity, one that many people indulge in, even more when things are dire, for example, a global pandemic is ravaging the world. A bicycle can give you that privacy but also the exercise and exposure to air, the sun and everything good that comes from being outside.
If you are in the United States, but have no real clue where you should go with your bicycle, here are some of the most popular cycling trails in the United States. This way, you can explore both history and find new horizons.
Swamp Rabbit Trail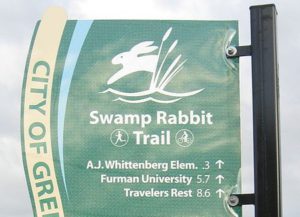 There is nothing like a scenic route through a forest and on a good, paved road. What more could a tourist cyclist want, except an adrenaline rush? You won't find much adrenaline here, but you will find plenty of kilometers of great roads and scenery which will heal your soul.
Located in Greenville, South Carolina, the Swamp Rabbit Trail is something every cyclist should see. It is just below the Blue Ridge Mountains, so if you are feeling adventurous, you could head uphill.
Captain Ahab Trail
There is nothing like a little bit of desert scenery to shake things up from all the forests and greenery. Luckily, Moab, Utah, has plenty of landscapes of the desert kind, to give you new cycling challenges. This trail is a branch of the Amasa Back Trail and while relatively short, will present cyclists with great off road experiences.
Shark Valley Trail
Miami, Florida, has plenty of things for a tourist who is there for the first time. On another hand, it also has something for cyclists. The Shark Valley Trail takes you through the Everglades, where you can see first hand, the domestic animals of Florida, namely alligators. There's other wildlife, but these are often the most captivating and scariest to newcomers. It is a well-populated area, so you needn't fear for your safety.

Forbidden Fruit
In Sun Valley, Idaho, you can find a very extreme trail for mountain bikers. It is a great downhill ride where adrenaline alone will be propelling you, as well as gravity and a desire to experience speed. It is a great trail, well-maintained and popular in the MTB community.
Jedediah Smith Memorial Trail
Learn a bit of history and explore the forests and great roads of Sacramento, California. Sacramento is one of the better cycling towns and this 51 kilometer long trail is a perfect way to start exploring it.
These cycling trails are among the more interesting ones in the US. You can be sure that there are thousands more, so making a choice might be your only problem. Get your bicycle and start touring.